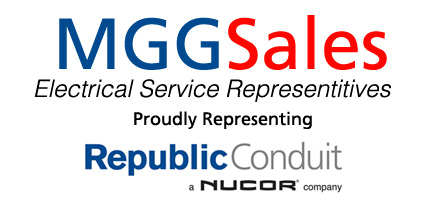 MGG Sales LLC is an electrical manufacturers' representative agency providing a statewide sales force servicing the Texas wholesale electrical distributor market. Rick Guerrero established MGG Sales in 2008, building on his experience of 28 years in every market in Texas as an associate with Mauldin Griffin Sales. MGG Sales personnel consists of an experienced sales team with history of representing a variety of the best commercial and industrial electrical manufacturers.
With honesty and integrity as its core principles, MGG Sales is dedicated to developing long term relationships and finding new ways to add value to the mutual benefit of both the electrical distributor and the manufacturers we represent.
MGG Sales strives to exceed our customers' expectations of customer service. The keys to our company's success are the knowledge, hard work and skill our sales force brings to every market in Texas and the professionalism of our support staff.
Product, experience and support…make MGG Sales a part of your team!